Tuesday nights allow us the opportunity to help provide basic needs for street youth. We provide a nutritious, hot cooked quality meal, and a safe, indoor place for them to eat. As the youth sit at the tables for dinner, they can watch our movie of the week, play cards, or talk. We provide blankets, sleeping bags, socks, hats, take-home foods, diapers and clothing. Tuesdays serve as our first encounter with many of the 150-300 youth who show up each week.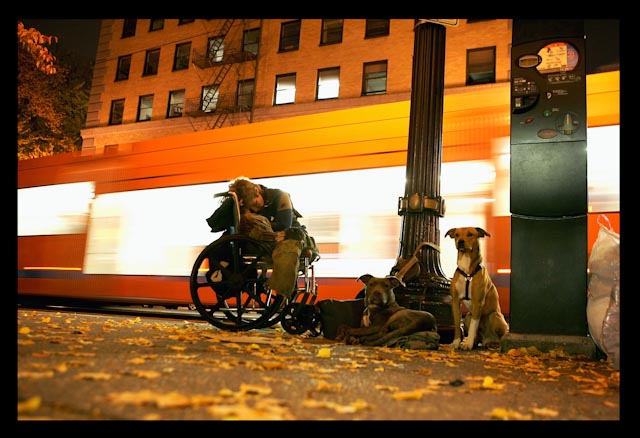 More importantly, Tuesday nights create the best opportunity for us to meet our greatest desire, which is to produce long-lasting, healthy relationships with the youth. This is vital because of the broken, abusive, unloving home life through which most of the youth have suffered. At the core of every mentoring success there is a relationship of unconditional caring. Our mentoring program is the heart and soul of everything we do.
Mentoring begins with taking kids on field trips, getting them to appointments, spending time with them on birthdays and holidays, and being with them through life transitions and difficult times. We are there to listen to them, counsel them, and help them network through other social services to meet housing, health and work needs. We become their counselors, parents, and friends through mentoring, allowing us to take part in the new lives they seek to begin.
Down the Road
Currently there are 60+ youth being mentored by Dinner & A Movie staff. Our goal is to transform our lost youth into a generation of active, caring citizens. From 2006-2009 our objective is to be able to actively mentor 10% of Portland's homeless youth, approximately 250 kids. The mentoring program is where we see true results and life changes in the youth's lives.