Throughout each week, we have many groups of homeless in different areas around the city that we serve with outreach. We provide socks, water, food, clothing, and other essential supplies. Outreach serves as our first encounter with many of the 150-300 homeless we serve each week.
More importantly, outreach creates the best opportunity for us to meet our greatest desire, which is to produce long-lasting, healthy relationships with the homeless. This is vital because of the broken, abusive, unloving home life through which most of the homeless have suffered. At the core of every mentoring success, there is a relationship of unconditional caring.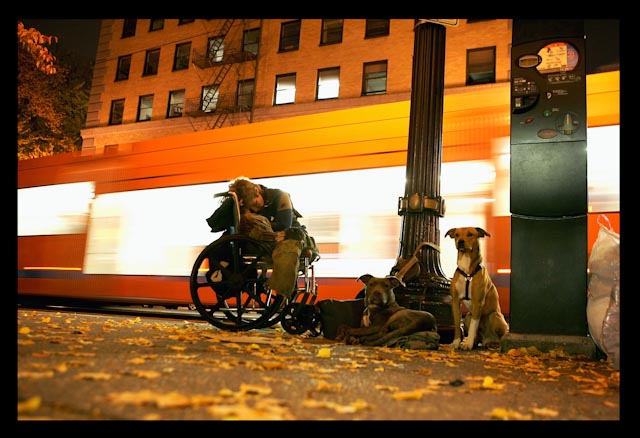 Our mentorship program is the heart and soul of everything we do. Mentoring begins with taking individuals on field trips, getting them to appointments, spending time with them on birthdays and holidays, and being with them through life transitions and difficult times. We are there to listen to them, counsel them, and help them network through other social services to meet housing, health, and work needs. We become their counselors, parents, and friends through mentoring, allowing us to take part in the new lives that we help them seek to begin.
Down the Road
As the Homeless issue continues to grow in the Portland Metro Area, we as an organization are dedicated to meeting those challenges. Our immediate goal is to have outreach teams working in camps all across the city. Currently we are working on the Springwater Corridor Trail, The Delta Park area, Laurelhurst Park, and the I-205 corridor. Our immediate goal is to launch new outreach teams in different areas all across the city. Our goal is to engage as many people in our mentorship programs as possible and to do that we need to increase our volunteer base. This is our perpetual goal.